Kim Zahlaway, LCSW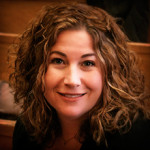 Kim is a Licensed Clinical Social Worker with over 21 years post-graduate clinical experience. She specializes in working with children, adolescents, adults and families impacted by ADHD, Depression, Anxiety, Learning Disabilities, Asperger's Syndrome, Relationship Issues, School Problems, and major Life Transitions. In addition to providing outpatient counseling services through her private practice, she has worked in public, private and collaborative educational settings as a clinician, consultant, supervisor and trainer. She was the Clinical Director of a drama-based, social-skills program for 6- to 22-year-olds with social-communication disorders.
Kim has presented at state and national conferences on the use of relationship-building strategies to teach social skills and how to diminish negative behaviors in the classroom by increasing social success. She has facilitated workshops on Social Media, Navigating the Digital Age with our Kids, Parenting Kids with Anxiety, and The Unique Challenges of Parenting Kids with ADHD, and has also developed Transitional Planning Programs for postsecondary life stages. Kim is a member of the National Association of Social Workers.
Contact Information
---
Kylie Meyer, LSW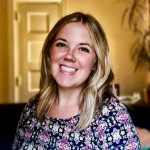 Group Facilitator Kylie Meyer is a Licensed Social Worker who currently holds a position as a primary therapist at Devereux Children Behavioral Health. Kylie believes that young people deserve the opportunity to learn more about themselves, their thoughts and emotions, and how those factors impact behaviors. She has seen that providing the space for this unique learning experience helps lead to higher self-esteem, more thoughtful choices, and better mental and emotional health.
Contact Information
Phone: 484-393-1106
Email:
Website: https://www.kmeyerlsw.com/
---
Jennifer Torresson, LMFT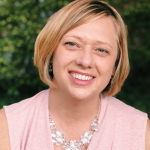 Jennifer (Jen) Torresson is a nurturing and insightful person who loves live music, yoga, camping, hiking, and the ocean. Jen's formal education started with a B.S. from West Chester University and progressed to a M.S. in Counseling Psychology from California State University East Bay. Jen is certified in Eco-Systemic Structural Family Therapy and has extensive knowledge, training, and experience in Brain Based Trauma Informed Care working with children and adolescents. She is a Licensed Marriage and Family Therapist with over 20 years' hands-on experience with children, adolescents, and families. Jen combines a customized variety of evidence-based techniques and skills to create growth and healing in her treatment with individuals and families.
Contact Information