In addition to high quality outpatient individual and family counseling for children, adolescents and adults; school consultation; parent coaching; and supervision, U Got This Counseling Services offers groups and workshops.
Upcoming Groups & Workshops:
Resiliency & DBT Informed Group for Teens (facilitated by Kylie Meyer)
WHEN:
Monday Evenings, 6:30pm – 8pm
WHO IT'S FOR:
Adolescents ages 14-18 challenged by depression, anxiety, ADHD, and/or low self-esteem, self-regulation, motivation and impulse control.
EXPECTED OUTCOMES:
Participants will learn how to manage uncomfortable feelings, decrease anxiety, pause before acting, and gain the confidence necessary for being more effective in every-day life.
SKILLS:
• Mindfulness (slowing down and being present)
• Distress Tolerance (what to do in stressful situations)
• Emotional Regulation (how to manage big feelings
• Interpersonal Effectiveness (how to interact with others)
LOCATION:
987 Old Eagle School Road, #719,
Wayne, PA 19087
CONTACT: 
Kylie Meyer: 484-393-1106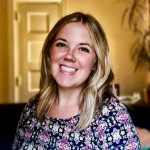 Group Facilitator Kylie Meyer is a Licensed Social Worker who currently holds a position as a primary therapist at Devereux Children Behavioral Health. Kylie believes that young people deserve the opportunity to learn more about themselves, their thoughts and emotions, and how those factors impact behaviors. She has seen that providing the space for this unique learning experience helps lead to higher self-esteem, more thoughtful choices, and better mental and emotional health.
---
Parenting Today: A 2-part workshop exploring the challenges unique to parenting in today's world and strategies for success
Support and strategies for parents with children or teens diagnosed with ADHD and/or Anxiety who are struggling with self-esteem, self-regulation, motivation, impulse control or emotion overload. Overwhelmed by parenting information, technology, our current competitive culture, and increasing rates of anxiety? This is for you!
LOCATION:
987 Old Eagle School Road, #719,
Wayne, PA 19087
CONTACT:
Kim Zahlaway: 484-321-3034

Offered by Kim Zahlaway, LCSW.
Registration and fee required. Limited seats due to space.
---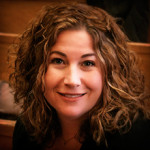 Kim Zahlaway is a Licensed Clinical Social Worker with over 20 years post-graduate clinical experience. She specializes in working with children, adolescents, adults and families impacted by ADHD, Depression, Anxiety, Learning Disabilities, Asperger's Syndrome, Relationship Issues, School Problems, and major Life Transitions. In addition to providing outpatient counseling services through her private practice, she has worked in public, private and collaborative educational settings as a clinician, consultant, supervisor and trainer.