U GOT THIS COUNSELING SERVICES response to Covid19
All U GOT THIS COUNSELING SERVICES are now available through virtual sessions
In an effort to best protect the health and safety of our clinicians, clients and communities, we are offering all individual, family and group therapy services through Telehealth options like phone and video chat.
We believe in the resiliency of our youth and families, and know that we will come through this universal challenge with strength. We also recognize these are challenging times requiring constant adjustments in our daily lives. Many of our children, teens, parents and community members may need support in the upcoming days, weeks and months, and we have worked hard to provide continuity of care and new ways to access the support needed. It is our hope that with flexible schedules and appointment lengths, the addition of parent coaching and support, and easy to access online services available to people of all ages, we will be able to help do our part to meet the needs of these unprecedented times.
Kim, Kylie and Jen are all ACCEPTING NEW CLIENTS at this time for individual, group or family counseling. See bios and contact information below.
Teen Resiliency & DBT Informed Life Skills Group
Kylie's TEEN GROUP is now online and has a few spots left. Social distancing does not have to lead to social isolation for teens! WHEN:
Mondays, 5:00-6:30 pm (enrollment is ongoing)
LOCATION:
Google Hangout – Easy to access and Kylie will walk you through it!
EXPECTED OUTCOMES and SKILLS: 
Participants will learn how to manage uncomfortable feelings, decrease anxious thoughts, pause before acting, and gain the confidence necessary for being more effective in everyday life.
• Mindfulness (slowing down and being present)
• Distress Tolerance (what to do in stressful situations)
• Emotional Regulation (how to manage big feelings)
• Interpersonal Effectiveness (how to interact with others)
• Walking the Middle Path (how to decrease "all or nothing thinking")
CONTACT: 
Kylie Meyer: 484-393-1106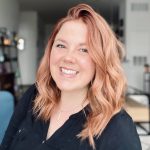 Facilitator Kylie Meyer is a Licensed Social Worker and a primary therapist at Devereux Children Behavioral Health. She has received extensive training through TIC, working with DBT-Linehan Board Certified therapists. Kylie believes  young people deserve the opportunity to learn more about themselves, their thoughts and emotions, and how those factors impact behaviors. She has seen how providing the space for this unique learning experience helps lead to higher self-esteem, more thoughtful choices, and better mental and emotional health. Kylie is also available for individual sessions.
---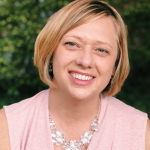 Jennifer (Jen) Torresson
is a nurturing and insightful person who loves live music, yoga, camping, hiking, and the ocean. Jen is certified in Eco-Systemic Structural Family Therapy and has extensive knowledge, training, and experience in Brain Based Trauma Informed Care working with children and adolescents. She is a Licensed Marriage and Family Therapist with over 20 years' hands-on experience with children, adolescents, and families. Jen combines a customized variety of evidence-based techniques and skills to create growth and healing in her treatment with individuals and families.Phone: 484-320-7507
Email: 
---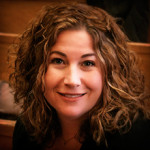 Kim Zahlaway is a Licensed Clinical Social Worker and founder of U Got This Counseling Services, LLC.  Kim has over 20 years of postgraduate clinical expertise specializing in working with children, adolescents, adults and families impacted by ADHD, Depression, Anxiety, Learning Disabilities, Asperger's Syndrome, Relationship Issues, School Problems, and navigating major life transitions. In addition to providing outpatient counseling services, Kim has worked in public, private and collaborative educational settings as a clinician, consultant, supervisor and trainer. Public speaking topics include Anxiety, Social Media, Parenting in Today's World and ADHD.
For U Got This Counseling Services inquiries contact: 
Kim Zahlaway: 484-321-3034